Also, this the first XR1 with an Öhlins TTX shock that has been custom made for it, with the correct length and damping characteristics.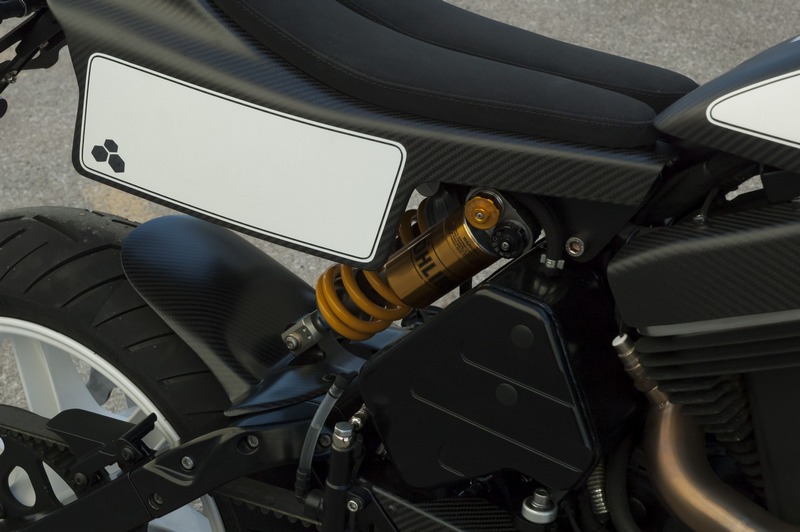 Regarding the paint scheme, Trevor wanted a simple and clean design, using white as the main color and also showing the carbon fiber of the parts – also white rims; love them or hate them.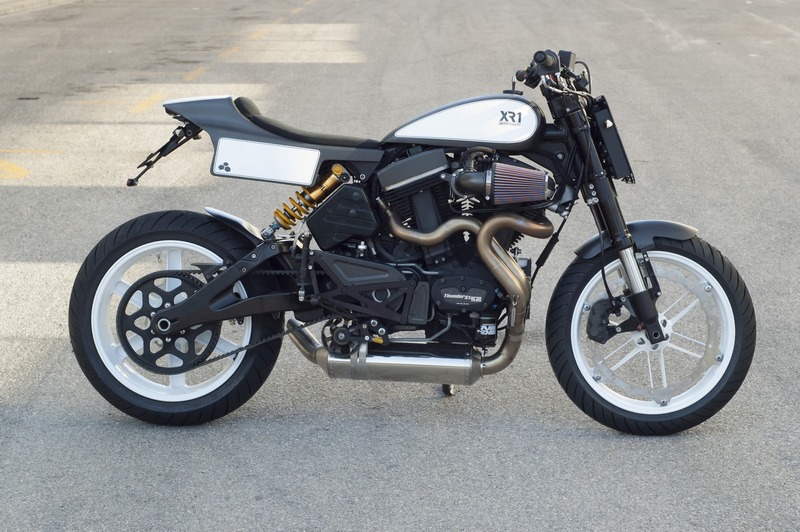 Trim it in a carbon fiber front fender, the original Buell ZTL 6-piston front caliper, Torque Hammer silencer, Motogadget display, Continental tyres, Active throttle, Brembo master cylinder, and Rizoma license plate holder and turn signals.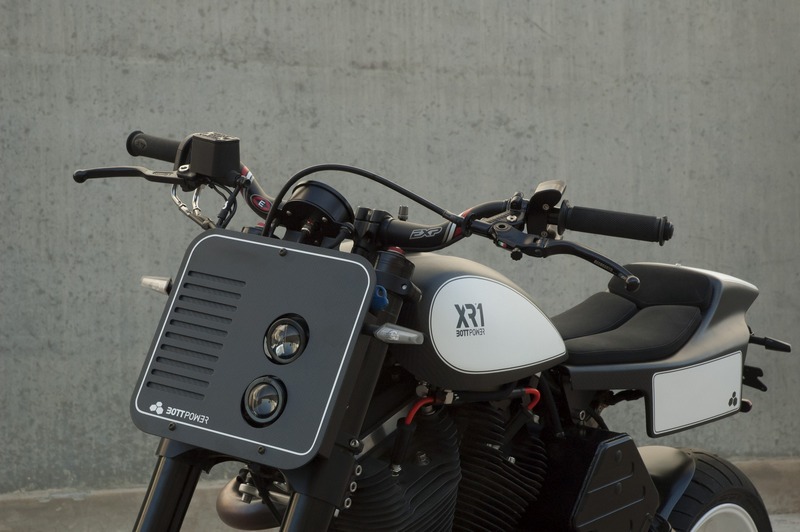 It also mounts a Bottpower triple clamp (also valid for Buell XB bikes) and an Easton handlebar.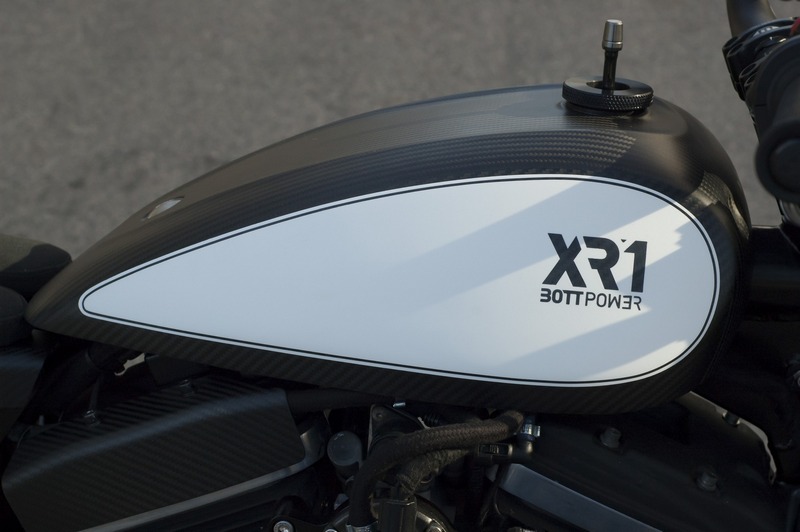 David Sanchez and the Bottpower crew are in Valencia, Spain, and this is not their first custom bike. The first XR1 took shape way back in 2011. The greatest sticking point for me would be that the BP does away with Buell's Verlicchi-built fuel-in-frame frame, replacing it with its own big
tubular backbone, which it claims reduces the bike's weight to just 395 pounds (179 kg) – 44 lbs  less than a Buell XB12 SS. "The XR1 chassis has been designed and built keeping the original Buell XB geometry, so it has the same behavior, improved by the weight reduction.
Frame stiffness has been calculated using Finite Element Analysis, and the design has been validated testing the bike on circuits with professional riders."
I wonder if anybody mentioned vibration? The Bottpower frame appears to bolt right up to the engine; the Buell Uniplanar system had a unique and effective way of rendering the big, throbulous 45-degree Twin completely subdued. Anyway, the breathed-upon 1200 motor in the Bottpower is said to produce 100 horsepower, with lots of torque.
Bottpower will build you one of your own, or you can buy their kit, or parts from their kit; however you choose to do it, it won't be inexpensive. It will be unique, and if you're interested in entering the Pikes Peak TT, an X1R won its class and finished fourth motorcycle overall in 2017.
As for me, if I had $5400 I'd probably make a lowball offer on the guy in Oceanside's standard TT, in a diplomatic way that wouldn't get me shot, and just leave the old Buell TT bone-stock and perfect.